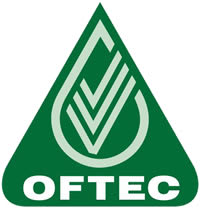 OFTEC
www.oftec.co.uk
About OFTEC
OFTEC is a trade association for the oil heating and cooking industry in the UK and Republic of Ireland. It represents the interests of manufacturers, suppliers and training providers. OFTEC manages a competent person registration scheme for technicians who install and service oil, renewable heating and cooking equipment. OFTEC's aim is to promote high professional standards and provide excellent customer service.

OFTEC's membership includes large manufacturers as well as smaller companies and training centres. It replaced the Domestic Oil Burner Equipment Testing Association in 1991. This was due to industry costs rising because of poor quality work by operators, so the oil companies supported OFTEC financially. At first, OFTEC wrote new technical standards and training manuals and provide a focus for the industry. Once OFTEC achieved this, it then began promoting the oil fired heating and cooking sector.

Today, there are many roles that OFTEC undertakes. It establishes the standards for competence in the domestic oil heating and cooking industry and ensures the quality of the tradespeople working in this business. This is good for customers as it means that tradespeople must adhere to these standards and provide good service.

The OFTEC website includes a service for consumers where they can search for an OFTEC registered company that operates in their area. There is also a section on how customers can protect themselves by using a competent person. Competent persons are able to self-certify that their work complies with building regulations. It will save the customer money as the local authority will not need to inspect the work, so they will not need to pay any inspection fees. OFTEC recommends using one of its registered members for any work as it means that customers have peace of mind that they are using a skilled and qualified technician.